Castello del Poggio Pinot Grigio 2019 750ml
A White Wine from Delle Venezie, Veneto, Italy.
Perfectly ripe grapes highlight the lively fruit expression of this charming Pinot Grigio, cherished…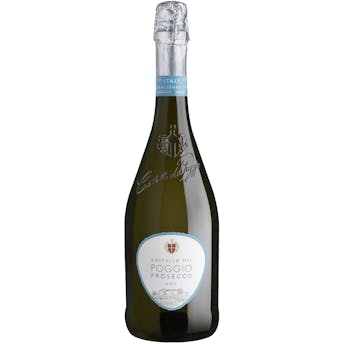 Castello del Poggio Prosecco 750ml
Bright straw yellow color with a delicate perlage. Very intense bouquet and fruity with golden apple…

Castello del Poggio Rosato 750ml
A Rosé Wine from Lombardy, Italy.
Intense and bright garnet hue, on the cusp of pomegranate, with a delicate mousse. Fruity and floral…

Castello del Poggio Sweet Red 750ml
A Red Wine from Piedmont, Italy.
Bright violet with raspberry reflexes. Very fruity with notes of apricot and peach. Full body with m…