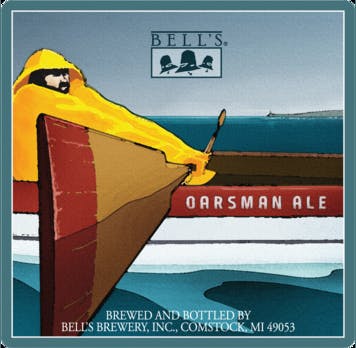 SKU: 48294
Bell's Brewery Oarsman Ale
---
Unavailable
We're sorry, but this product is not currently available.
---
Designed as a flavorful session beer, Oarsman Ale uses a classic German brewing technique to impart a light, refreshing tartness. Oarsman Ale grew out of a desire to explore the tradition of session beers, trading intensity for finesse while still creating a worthwhile experience for the taster. The grain bill includes a healthy portion of wheat, while citrusy hops lend bright notes to the aroma. Fermented with Bell's house ale yeast, Oarsman comes in at 4.0% alcohol by volume. Rather than being the dominant flavor note, the tartness in Oarsman takes on more of a palate-cleansing role, making it perfect for pairing with food.
Kegs have limited availability. Orders can be made 3 days in advance with delivery to us expected on Tuesdays and Fridays. There is a $50 deposit on all kegs unless one is swapped out. Kegs can be delivered to most venues for $50. Tap rentals are $10 with an $80 deposit to refunded if returned in working order within 2 weeks. Tub rentals are $10 with a $50 deposit to be refunded if returned within 2 weeks.