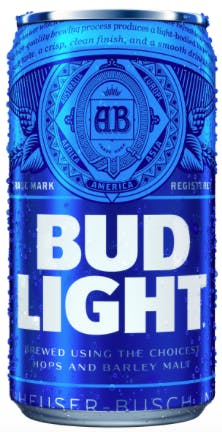 SKU: 46270
Budweiser Bud Light
---
Unavailable
We're sorry, but this product is not currently available.
---
Bud Light is brewed using a blend of premium aroma hop varieties, both American-grown and imported, and a combination of barley malts and rice. Its superior drinkability and refreshing flavor makes it the world's favorite light beer.
Kegs have limited availability. Orders can be made 3 days in advance with delivery to us expected on Tuesdays and Fridays. There is a $50 deposit on all kegs unless one is swapped out. Kegs can be delivered to most venues for $50. Tap rentals are $10 with an $80 deposit to refunded if returned in working order within 2 weeks. Tub rentals are $10 with a $50 deposit to be refunded if returned within 2 weeks.