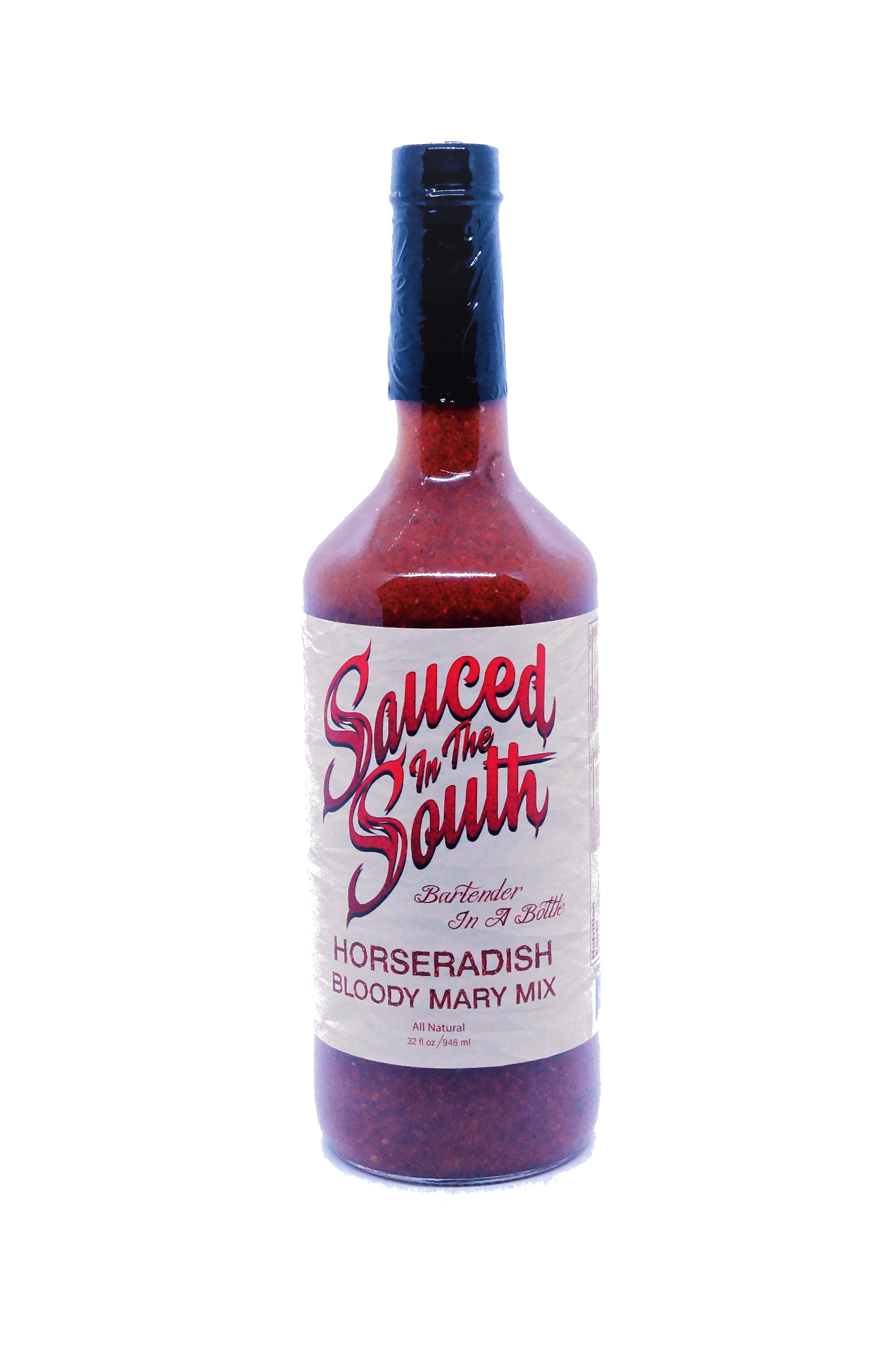 SKU: 46859
Sauced in the South Horseradish Bloody Mary Mix
---
---
*** Made in Memphis ***
Brunch's Favorite Bloody Mary! Sauced in the South's Horseradish Bloody Mary Mix is a complete mix that includes olive juice, Worcestershire sauce, roasted red peppers, cracked black pepper and of course a heavy dose of horseradish.
Horseradish Bloody Mary Mix is not spicy but has a powerful yet balanced flavor profile. It pours thick because the vodka and the ice are part of your final recipe in the glass. It's a bartender in a bottle!
Please try our other products including XXX Bloody Mary Hot Sauce. For a spicy Bloody Mary, without changing the flavor profile, add a few drops of the hot sauce.
Pair with BBQ, Steak & Seafood
Use an an additional ingredient in:
Bloody beers & Michelada
Bloody Maria (Bloody Mary with Tequila)
Red Snapper (Bloody Mary with Gin)
Chili
Stew & pot roast
Meatloaf & burgers
Oysters