Make - A -Wish Wines for Wishes
Thursday February 25, 2016 6:30 PM - 8:30 PM

Thu Feb 25, 2016
6:30 PM - 8:30 PM CST

Join the Make-A-Wish® Mid-South Associate Board for the 6th annual Wine for Wishes event at the Cadre Building. This year's event is presented by Data Facts. Enjoy great wines, food, live music and a silent auction all to benefit local children with life-threatening medical conditions.
Advance tickets are $55 prior to the event (FMV $35)
(Ticket price will include $2 processing fee)
Business casual dress.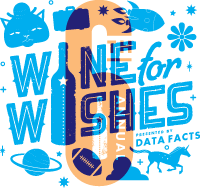 ---